Mercers Luxury Sweet Hamper 46cm X 30cm
---
Recommend a friend
---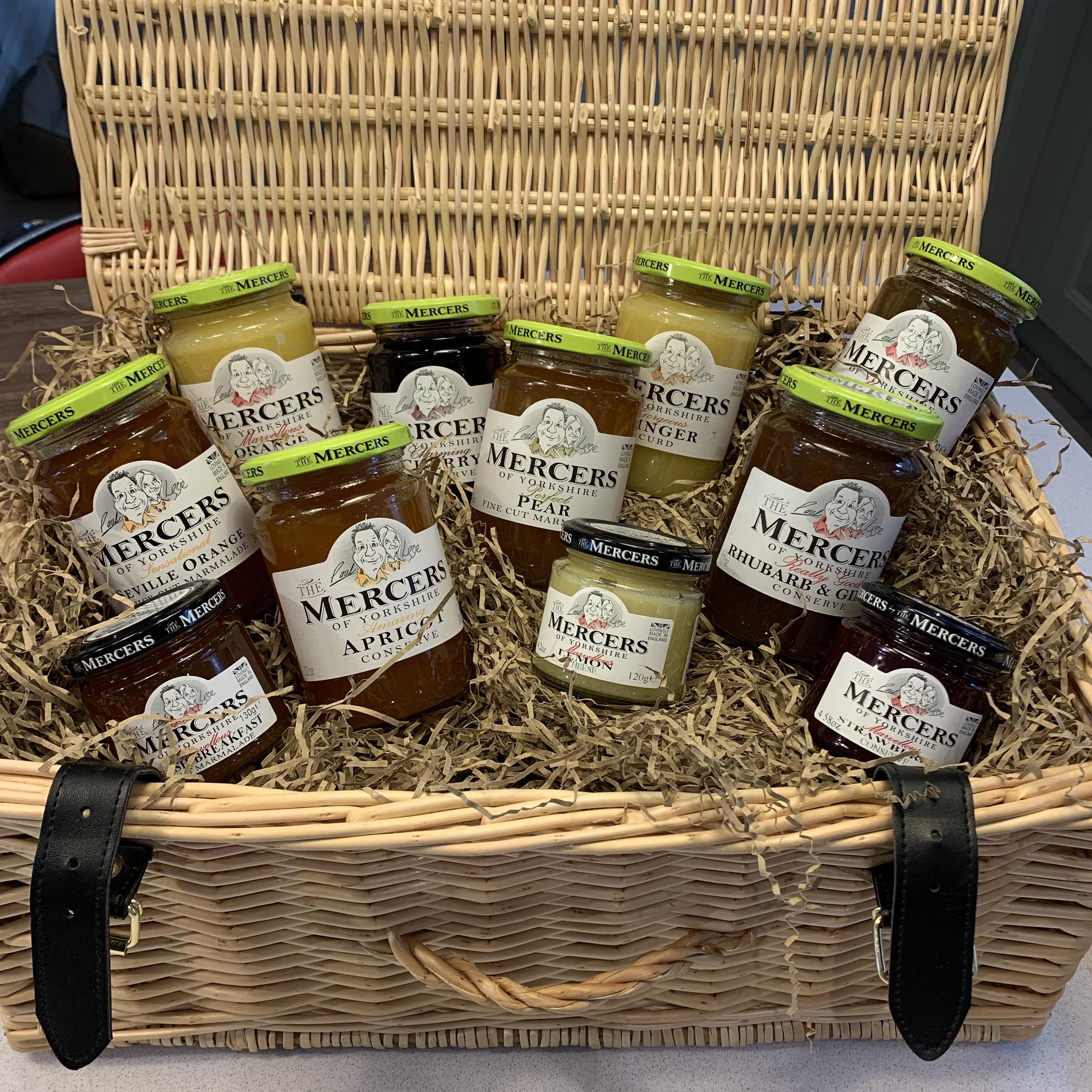 Mercers Luxury Sweet Hamper 46cm X 30cm
---
Luxury Wicker Hamper 46cm x 30 cm with the following jars: 
Ginger Curd 330g
Seville Orange Thick Cut Marmalade 340g
Lime Marmalade 340g
Rhubarb and Ginger Conserve 340g
Pear Fine Cut Marmalade 340g
Cherry Conserve 340g
Orange Curd 330g
Apricot Conserve 340g
English Breakfast Fine Cut Marmalade 130g
Strawberry Conserve 130g
Lemon Cheese (aka curd) 120g
A perfect gift for any sweet preserve lover. Our jams, marmalades and curds are delicious served on toast, crumpets, bagels and scones.  Also fabulous used in baking and the marmalades are especially good served hot or cold with meat.
If you wish to add a note please enter this into the special instructions box after you have entered the delivery address.  
Please note we reserve the right to substitute any jar that is out of stock.  We will always add the most similar product available. 
Be the first to review this product.
Leave a review