Mercers Luxury Medium Jar Variety Hamper 36cm x 24cm
---
Recommend a friend
---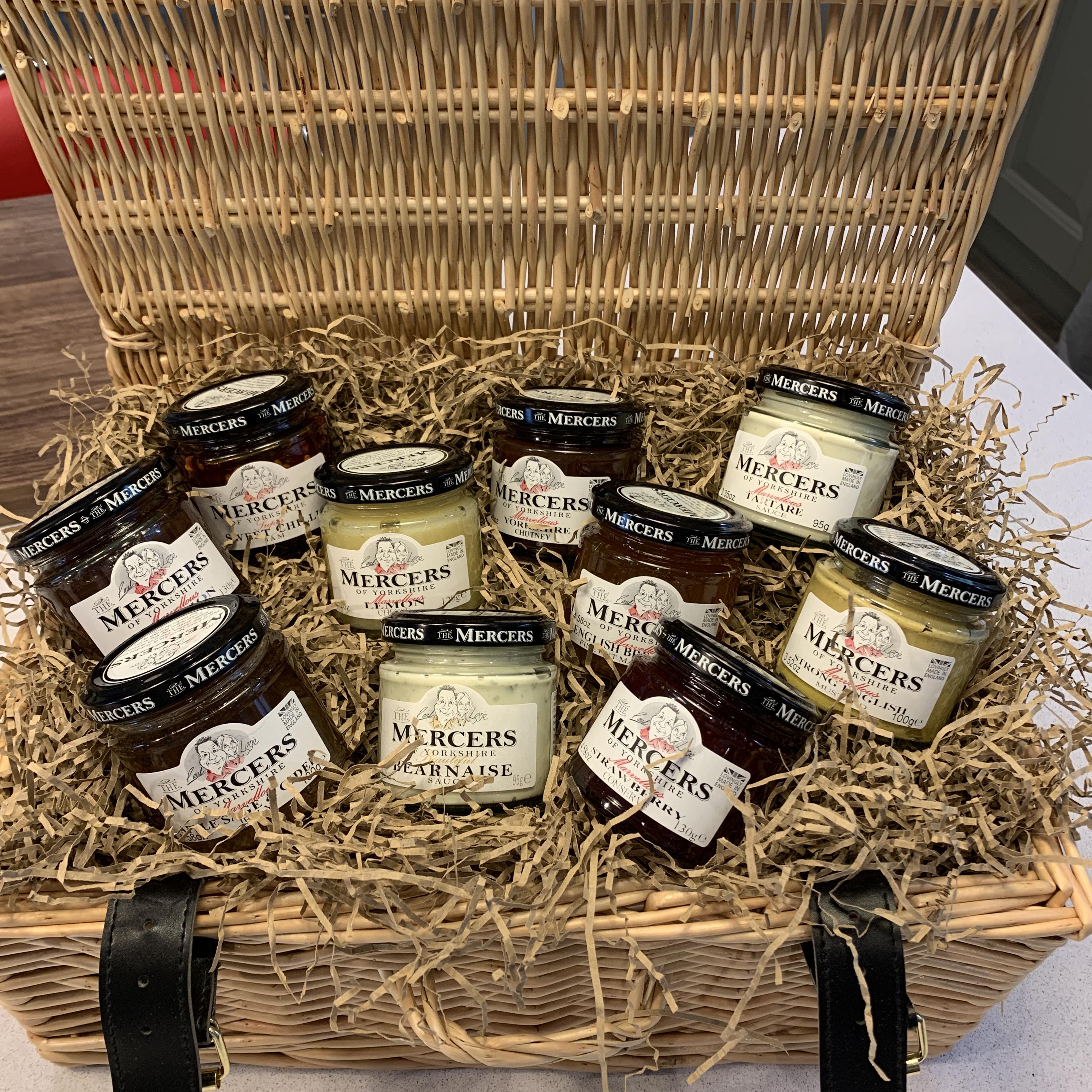 Mercers Luxury Medium Jar Variety Hamper 36cm x 24cm
---
Luxury Wicker Hamper 36cm x 24cm with the following jars: 
Yorkshire Chutney 130g
Strong English Mustard 100g
English Breakfast Fine Cut Marmalade 130g
Strawberry Conserve 130g
Sweet Chilli Jam 130g
Béarnaise 95g
Apple Sage & Cider Jelly 130g
Red Onion Marmalade 130g
Lemon Cheese (aka) Curd 120g
Tartar Sauce 95g
A perfect gift for any food lover.  This hamper has a great selection of jars to enjoy. Our jams, marmalades and curds are delicious served on toast, crumpets, bagels and scones.  Also fabulous used in baking and the marmalades are especially good served hot or cold with meat.  Our chutneys and mustards are fantastic in sandwiches, toasties, served with cold meats & charcuterie, cheese boards, sausages and other hot meals. Our Béarnaise is perfect with any plain meat or fish and can be served hot or cold.   Tartar is of course perfect with fish.
If you wish to add a note please enter this into the special instructions box after you have entered the delivery address.  
Please note we reserve the right to substitute any jar that is out of stock.  We will always add the most similar product available. 
Be the first to review this product.
Leave a review